It took a black woman to change history, and Terri Lyons captured it phenomenally with her calypso contribution to the 2020 Carnival season.
Entitled "Meghan, My Dear" the song wittily tells the tale of Prince Harry, and Meghan Markle, and their decision to step back as working members of the Royal Family.
Meghan, who is a bi-racial American-born actress, married Prince Harry (son of Prince Charles and the late Princess Diana) back in May 2018.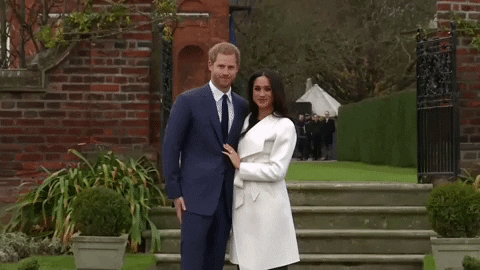 "Meghan, My Dear" jokingly suggests that the love of a black woman is so powerful, it influenced the Prince to give up life under the Royal Family.
The song references the saying: "Once you go black, you never go back." It also borrowed from "Phillip, My Dear" and "Congo Man"- two songs by legendary calypsonian Mighty Sparrow. "Congo Man" is fondly known for its famous line: "and I never eat ah white meat yet."
Terri brilliantly executed a lyrical adaptation of "Congo Man" with the refrain "But they will never understand why he leavin' because they never eat ah black meat yet." The refrain is slightly varied each time, so there is plenty to enjoy.
Not only was her performance extremely entertaining, but Terri also walked away with the 2020 Calypso Monarch title. She won the hearts of the audience and judges with her impressive props, inspired stage presence and captivating lyrics.
If you somehow missed her genius performance, go ahead and have a look. Thank me later.
Jacqui Lewis
Jacqui enjoys cooking, music and other areas of the creative arts. She holds a BSc in Business Information Technology from the University of Greenwich and is the creative director and founder of LOCAL(868). She's obsessed with anything and everything to do with information systems, startups, entrepreneurship, and branding.